Address : lot Zerktoni N' 816 M'hamid, Marrakech
Email : excursionstravel@gmail.com
Marrakech Excursion Travel.
Website designed by Gomarnad.
Reservations / price quote and WhatsApp : +212661 25 36 00 and Email : excursionstravel@gmail.com
RC : 64731 – PATENTE : 46419033 - IF : 15195649 – CNSS : 416180
RC : 64731 – PATENTE : 46419033 - IF : 15195649 – CNSS : 416180
Licensed travel company based in Marrakech. We organize private culture and desert tours,day trips and also trekking in Atlas mountains in Morocco.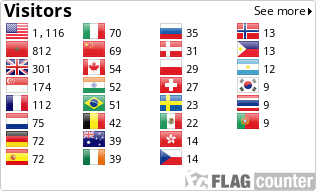 DETAILED TOUR PROGRAM :
DAY 1: MARRAKECH - IMLIL – TIZI N'TAMATERTE – TACHDIRTH :
Transfer from Marrakech to Imlil then set out towards the east ; up winding mule tracks to the tizi n' tamaterte (2279m) to enjoy the amazing panorama of the surrounding atlas mountain range peaks and valleys on our way to our picnic spot on the tizi n'tamaterte , overlooking jbel oukaimeden and the beautiful encircled plateau. After lunch set of following the path down to imnane valley intill our gite d'etape in wanskra village . 5 to 6 hours walking.
DAY 2: TACHDIRTH – IKKIS – TIZI N'AGUERSIWAL – AGUERSIWAL – IMLIL - MARRAKECH:
After breakfast , we set off down the assif imnane valley , passing throught several berber hamlets and thence up to the tizi n'ageursiwal (2000m).once through the col we shall now go down more winding mule tracks leading to the village of aguersiwal (lunch spot ) set off in river bed of Imlil , allow another hour to get up the valley to Imlil and drive back to Marrakech . 6 hours walking.
IMPORTANT NOTE :
This is only suggested itinerary. If you require modify or create different trek, let us know and we will be happy to design your required Morocco hiking tour.
RECOMMENDED EQUIPMENT AND WHAT TO BRING :
For your trekking we recommend sleeping Bag, day-pack , sunglasses , water bottles : most of the time is possible to buy during the trek from villages, towel, ziplock baggies, needle and thread - safety, pins, camera, batteries. Clothing, sarong (can double as a towel, lightweight sheet or scarf), cotton long sleeved shirt (for intense sun), light wind-proof jacket, a hat (sun), lightweight long pants, 2-3 T-shirts, woolen sweater/fleece, cotton, scarf (doubles as a wash cloth), Hiking boots or hiking shoes, disinfectant creme / gel (Polysporin), bandaids, Ibufrofen (Advil or generic – for pain, swelling), Tylenol (colds and fever), cold medication – Echanacia / zinc lozenges, tweezers, Visine, Aloe vera gel (for burns), Anti-hystamine tablets, diahrrea medication (Immodium) * sunblock * sanitary supplies with ziplock baggies to carry out moisturiser / lip balm with sunblock * book small torch / flash-light (small bicycle lights make good travelling torches) nail clippers wet-wipes soap / shampoo / toothpaste / toothbrush etc ..
2 DAY

TREKKING TOUR
FROM MARRAKECH TO INMAM VALLEY
INCLUDING PRIVATE TRANSFER
AND HOTEL PICK UP
Reservation
Mules to carry the baggage,food
Qualified English speaking guide
Private transport from/to hotel
Cook to prepare all meals