Address : lot Zerktoni N' 816 M'hamid, Marrakech
Email : excursionstravel@gmail.com
Marrakech Excursion Travel.
Website designed by Gomarnad.
Reservations / price quote and WhatsApp : +212661 25 36 00 and Email : excursionstravel@gmail.com
RC : 64731 – PATENTE : 46419033 - IF : 15195649 – CNSS : 416180
RC : 64731 – PATENTE : 46419033 - IF : 15195649 – CNSS : 416180
Licensed travel company based in Marrakech. We organize private culture and desert tours,day trips and also trekking in Atlas mountains in Morocco.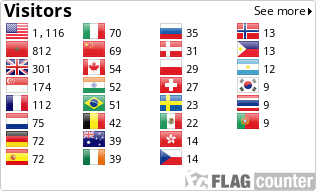 RIAD LES JARDINS DU TOUBKAL
OFFERS A COMFORTABLE & CHEAP ACCOMMODATION AND RESTAURANT IN A TRADITIONAL MOROCCAN STYLE WITH PANORAMIC VIEWS OF THE ATLAS MOUNTAINS.
Les jardins du Toubkal is a small and comfortable guest house in a serene mountain setting in the Toubkal National Park it's owned by a Berber family living for several years on the heart of the high atlas Mountains of Morocco.
The Riad offers a comfortable & cheap accommodation and restaurant in a traditional Moroccan style with panoramic views of the atlas mountains including MT Toubkal, the North Africa's highest peak. Perched on the hillside within the Berber villages called Tamatert village.
ATLAS ACCOMMODATION IN IMLIL, RIAD LES JARDINS DU TOUBKAL ROOMS,RESTAURANT,ACTIVITIES
For your Toubkal trek and Imlil activities
5 EN-SUITE ROOMS, 4 ROOMS WITH BALCONY AND 1 STANDARD ROOM WITHOUT BALCONY, 2 LOUNGE SALONS, ONE TERRACE WITH VIEW TO THE HIGH ATLAS MOUNTAINS, FREE PRIVATE CAR-PARK, FREE WIFI.
Les jardins du Toubkal is about 64km from Marrakech and located at 1810m and only 2km from imlil center, it has free carpark, ensuite rooms with balcony...
The family is able to cater a good food with Berber speciality in a relaxed atmosphere. Don't hesitate to experience the Berber hospitality & the stunning views of the Atlas Mountains.
Our riad website