Address : lot Zerktoni N' 816 M'hamid, Marrakech
Email : excursionstravel@gmail.com
Marrakech Excursion Travel.
Website designed by Gomarnad.
Reservations / price quote and WhatsApp : +212661 25 36 00 and Email : excursionstravel@gmail.com
RC : 64731 – PATENTE : 46419033 - IF : 15195649 – CNSS : 416180
RC : 64731 – PATENTE : 46419033 - IF : 15195649 – CNSS : 416180
Licensed travel company based in Marrakech. We organize private culture and desert tours,day trips and also trekking in Atlas mountains in Morocco.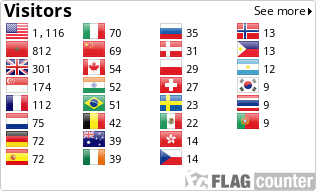 With experienced local guide
MARRAKECH PRIVATE EXCURSION TO THE UNESCO SITE OF AIT BENHADDOU AND OUARZAZATE
IN DAY TRIP :
On this day trip from Marrakech you come to visit Ouarzazate and Ksar Ait benhaddou, these magical places are the Gate to the Sahara desert. Located just at four hours from Marrakech. The one day tour to Ouarzazate and its legendary Ksar, known for its spectacular sunsets and amazing mountain and desert sceneries. But also its breathtaking valleys. Ouarzazate was once the crossing point for African traders seeking to reach northern cities in Morocco and Europe. During the last decades, Ouarzazate expanded considerably as a garrison town and became the capital city for cinema in Morocco and in whole Africa.
WHAT TO EXPECT:
Start early in morning and embark on this amazing day trip. You will discover the Tichka road, then you will continue on to the Telouet village. Visit the Telouet Kasbah and you can have the lunch in the village. Then you will go through the small roads between Telouet and Ait Benhaddou, you will follow the magnificient Ounilha valley with its oasis and Kasbahs before arriving to Ait Benhaddou to visit the Ksar of the Unesco patrimony. You will come back to Marrakech by the Tichka road. Stop whenever there are photo opportunities. It is the best day trip to discover the north and south part of the High Atlas.
DEPARTURE, RETURN POINT AND TIME:
Your hotel or riad in Marrakech at 8.30 am. Returns to original departure point.
DAY TRIP

FROM MARRAKECH
PRIVATE AND GUIDED EVERY DAY EXCURSION
TO THE KASBAH OF AIT BENHADDOU
WITH HOTEL PICK UP
Private tour in A/C vehicle
Pick up /drop off from hotel
Lunch meal in guided tour
For your Marrakech day trip
Reservation