Address : lot Zerktoni N' 816 M'hamid, Marrakech
Email : excursionstravel@gmail.com
Marrakech Excursion Travel.
Website designed by Gomarnad.
Reservations / price quote and WhatsApp : +212661 25 36 00 and Email : excursionstravel@gmail.com
RC : 64731 – PATENTE : 46419033 - IF : 15195649 – CNSS : 416180
RC : 64731 – PATENTE : 46419033 - IF : 15195649 – CNSS : 416180
Licensed travel company based in Marrakech. We organize private culture and desert tours,day trips and also trekking in Atlas mountains in Morocco.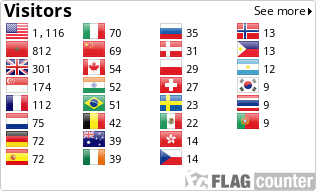 With experienced local guide
PRIVATE MARRAKECH EXCURSION TO ESSAOUIRA
WITH LOCAL GUIDES :
Essaouira has been called "Mogador", the well drawn. Marquetry of thuja, lemon tree and cedar keep throughout the years their precious wooden scent and bewitching charm. Polished and painted wood, marble sculptures, ceramic marquetries, paintings… Essaouira is home of master craftsmen. Forever guarded against pirates, the city has always been safe behind its long tall walls and its artillery, the "skala de la Kasbah". The canons upon the walls form a unique architecture against which the waves crash day after day. Everywhere you look there are souvenirs, in this city which has kept its secrets and treasures well hidden.
WHAT TO EXPECT:
Essaouira is the region's prime attraction. It first attracted international attention when, Orson Welles chose it as location for his 1952 film of Othello. It lies beneath low Mediterranean-type hills, carved up into small stony fields dotted with olive trees and thorny argans. Designed by a European engineer, a captive of the Sultan Mohammed Ben Abdullah, Essaouira has wider, more regularly shaped streets than is usual in Moroccan medinas. As you leave the confines of Skala, you will follow Derb Laalouj street to the Museum Sidi Mohammed Ben Abdallah. Here musical instruments, local andalusian songs, Berber Imazighen documents, weapons, costumes, carpets, and more is displayed in the former residence pf the Pasha. Located in the north of the city is the "Mellah" . this Jewish Quarter is crossed by the traditional Rue Mohammed Zerktouni. It is bordered by a market that extends to Bab Doukkala. During your stay, you will also be able to enjoy beautiful beaches full of sun year-round !
DEPARTURE, RETURN POINT AND TIME:
Your hotel or riad in Marrakech at 7:30am. Returns to original departure point.
DAY TRIP

FROM MARRAKECH
PRIVATE AND GUIDED EVERY DAY EXCURSION
TO ESSAOUIRA ON ATLANTIC COAST
WITH HOTEL PICK UP
Private tour in A/C vehicle
Pick up /drop off from hotel
Lunch meal in guided tour
For your Marrakech day trip
Reservation