Address : lot Zerktoni N' 816 M'hamid, Marrakech
Email : excursionstravel@gmail.com
Marrakech Excursion Travel.
Website designed by Gomarnad.
Reservations / price quote and WhatsApp : +212661 25 36 00 and Email : excursionstravel@gmail.com
RC : 64731 – PATENTE : 46419033 - IF : 15195649 – CNSS : 416180
RC : 64731 – PATENTE : 46419033 - IF : 15195649 – CNSS : 416180
Licensed travel company based in Marrakech. We organize private culture and desert tours,day trips and also trekking in Atlas mountains in Morocco.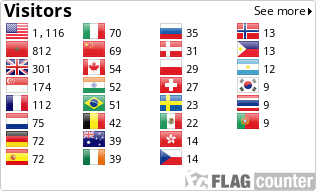 With experienced local guide
GUIDED ATLAS MOUNTAIN TRIP FROM MARRAKECH TO IMLIL VALLEY
IN DAY TRIP :
Travel to the mountain village of Imlil on a full-day trip from Marrakech, and discover the stark, beautiful scenery of the High Atlas. Explore undulating walnut orchards, slip into the winding Moulay Brahim Gorge and get a glimpse of local life in the small community of Asni. Delve farther into the rumpled landscape: mount a mule to climb from Imlil to Aroumd, whose terraced gardens cascade down the steep valley walls, and enjoy a traditional meal in a Berber home.
WHAT TO EXPECT:
Your tour guide will pick you up from your hotel at 9 am. You will be driven to Imlil village and pass through beautiful orchards ,walnut groves, the Moulay Brahim Gorges and the Berber village of Asni. Your local guide will provide you with valuable insights along the way so that you can learn more about the Moroccan culture. Once you arrive to Imlil, you will experience an unique mule ride that will take around 40 minutes towards the Berber village of Aroumd (Aremd) (1843m). Savor a delicious lunch which will be served in a Berber house in the village. Enjoy some free time to explore the village and take photos before you conclude your trip back in Marrakech.
DEPARTURE, RETURN POINT AND TIME:
Your hotel or riad in Marrakech at 9.30 am. Returns to original departure point.
DAY TRIP

FROM MARRAKECH
PRIVATE AND GUIDED EVERY DAY EXCURSION
TO IMLIL VALLEY IN ATLAS MOUNTAINS
WITH HOTEL PICK UP
Private tour in A/C vehicle
Pick up /drop off from hotel
Lunch meal in guided tour
For your Marrakech day trip
Reservation