Address : lot Zerktoni N' 816 M'hamid, Marrakech
Email : excursionstravel@gmail.com
Marrakech Excursion Travel.
Website designed by Gomarnad.
Reservations / price quote and WhatsApp : +212661 25 36 00 and Email : excursionstravel@gmail.com
RC : 64731 – PATENTE : 46419033 - IF : 15195649 – CNSS : 416180
RC : 64731 – PATENTE : 46419033 - IF : 15195649 – CNSS : 416180
Licensed travel company based in Marrakech. We organize private culture and desert tours,day trips and also trekking in Atlas mountains in Morocco.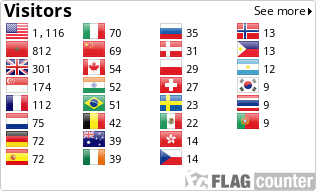 With experienced local guide
GUIDED EXCURSION TO OURIKA VALLEY :
IN EVERYDAY ATLAS MOUNTAIN TRIP FROM MARRAKECH :
Enjoy your day trip to Ourika valley at the Atlas mountains in a very comfortable 4x4 car. You will have several stops in order to discover the landscapes and the beautiful nature at the Valley. The trip ends at the Siti Fatma point where you will have a break for meal or tea before carrying on on foot to climb the mountain toward the waterfall.
WHAT TO EXPECT:
The valley of Ourika in the Atlas Mountains is a beautiful site to visit offering the calm and a real place for recreation . During this trip you will be seeing a lot of green flourish spaces and water running along the village of Ourika. Different traditional craft and skills as well as the women Argan oil cooperatives . This excursion then takes you to the Siti Fatma little village where plenty of restaurants and cafes preparing different dishes for visitors. After a meal you can climb the mountain towards the waterfall of Siti Fatma a very beautiful walking trek through different craft shops. You will enjoy a very recent comfortable 4x4 car and the trip can be started from many different departure times. Your driver will help you to visit the most important thing in the Valley and will be happy to answer your questions.
DEPARTURE, RETURN POINT AND TIME:
Your hotel or riad in Marrakech at 9 am. Returns to original departure point.
DAY TRIP

FROM MARRAKECH
PRIVATE AND GUIDED EVERY DAY EXCURSION
TO OURIKA VALLEY IN ATLAS MOUNTAINS
WITH HOTEL PICK UP
Private tour in A/C vehicle
Pick up /drop off from hotel
Lunch meal in guided tour
For your Marrakech day trip
Reservation