Address : lot Zerktoni N' 816 M'hamid, Marrakech
Email : excursionstravel@gmail.com
Marrakech Excursion Travel.
Website designed by Gomarnad.
Reservations / price quote and WhatsApp : +212661 25 36 00 and Email : excursionstravel@gmail.com
RC : 64731 – PATENTE : 46419033 - IF : 15195649 – CNSS : 416180
RC : 64731 – PATENTE : 46419033 - IF : 15195649 – CNSS : 416180
Licensed travel company based in Marrakech. We organize private culture and desert tours,day trips and also trekking in Atlas mountains in Morocco.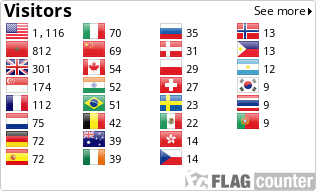 With experienced local guide
VISIT TINMEL MOSQUE :
IN DAY TRIP FROM MARRAKECH :
The High Atlas rises in the west at the Atlantic Ocean and stretches in an eastern direction to the Moroccan-Algerian border. At the Atlantic and to the southwest the range drops abruptly and makes an impressive transition to the coast and the Anti-Atlas range. To the north, in the direction of Marrakech, the range descends less abruptly.
WHAT TO EXPECT:
We begin the route that leads to Taroudant via Asni and Ouirgane and finish at Tinmel, cradle of the Almohad Dynasty, one can still see parts of the Medieval walls. The royal necropolis houses the remains of Abdel Moumen founder and spiritual master Ibn Tumart. Its recently renovated mosque is a model of the Almohad art. Back, we stop in Ouirgane, known as the gastronomic lunch, then on to Marrakech.
Tin Mal is 100 kms from Marrakech just past the village of Ijoukak on the road to Taroudant in the High Atlas Mountains. It was the spiritual home of the Almohads, who went on to conquer Marrakech defeating the ruling Almoravids and then creating an empire that stretched from all of what we know as the Maghreb, southern Portugal and Spain and part of Africa..
DEPARTURE, RETURN POINT AND TIME:
Your hotel or riad in Marrakech at 9.45 am. Returns to original departure point.
DAY TRIP

FROM MARRAKECH
PRIVATE AND GUIDED EVERY DAY EXCURSION
TO THE TINMEL MOSQUE
WITH HOTEL PICK UP
Private tour in A/C vehicle
Pick up /drop off from hotel
Lunch meal in guided tour
Reservation